---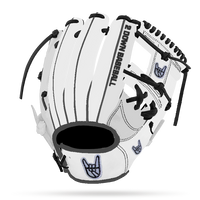 2 Down Baseball: GloveWRX Customizer
All KIP Leather
Models Available:
Infield
Outfield
Catcher
First Baseman
All models will feature clean palm leather with no unnecessary stamps or logos.
Available in Right and Left hand throw.
Infield and Outfield Glove models are available in a youth model that provides all the quality leather and features of the adult gloves, plus youth enhanced finger stalls for a tighter fit for your young athlete.
All models feature custom name or number embroidery options.
FREE Shipping
This glove is hand-made custom when you order. Please allow 5-7 weeks for your order to reach your doorstep.